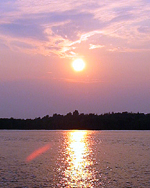 Providing Counseling Services to Individuals, Couples, and Families
At The Sloane Center, our purpose is to support the sharing of individual's thoughts and feelings; where clients are treated with respect and dignity while given the opportunity to resolve issues in their life, whether they are recent issues or those that have been affecting their lives over time.
We believe that all people possess the strength and knowledge to overcome life's challenges. Our role, at The Sloane Center, is to assist the individual in identifying his/her hidden strength and helping them find the answers to the questions that brought them to us.